42nd ACPT • March 22-24, 2019
---
Puzzlemakers for the 42nd American Crossword Puzzle Tournament
Constructors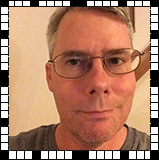 Patrick Berry, of Athens, Ga., is the second-most-published living crossword contributor to the New York Times, with 229 puzzles — behind only Manny Nosowsky, with 254. He's one of the five contributors now making online crosswords for The New Yorker. Patrick started creating puzzles for Games magazine back in the day and became a full-time puzzlemaker in 1997. He is the author of the "Crossword Constructor's Handbook," widely considered to be the best book on how to make and sell American crosswords (available at his website, A-Frame Games).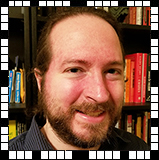 Evan Birnholz, of Drexel Hill, Pa., has been the crossword constructor for the Washington Post Magazine since 2015. He got started in crosswords as a child by solving with his father, then making them beginning in 2009. Evan co-founded the Indie 500 Crossword Tournament in Washington, D.C., now in its fifth year. In his spare time he sings in the Mendelssohn Club of Philadelphia. Evan has competed in the last seven ACPTs — impressively finishing in the top 10% for the past four times. This will be his first puzzle at the event.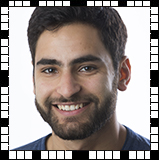 Joel Fagliano is the digital crosswords editor at the New York Times, creating the Times's daily 5x5-square mini puzzle, for which he recently passed the 1,500 mark. He also works as Will Shortz's assistant on the Times's regular crosswords. In college he helped organize the Pomona College Crossword Tournament using the following week's Monday through Wednesday Times puzzles. Unfortunately, as a professional, he was forbidden from competing, and he had to hand-score all the puzzles instead.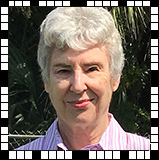 Lynn Lempel (accent on "pel") is a transplanted Northeasterner who has been living in Daytona Beach, Fla., since 1980. She says it would be "mighty hard" to return to snow-shoveling country. She's been a writer, editor, and community college instructor of reading and composition. She's an omnivorous reader and is on the board of her local library's "friends" group. Lynn has worked on numerous political campaigns — "as is usually the case, for the loser." In what has become a very malecentric family, she has a husband, brother, son, and two little grandsons.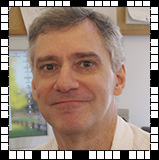 Mike Shenk, the recipient of this year's MEmoRiaL Award for lifetime achievement in crossword construction, has been the crossword editor of the Wall Street Journal since 1998. Formerly he was a senior editor at Games magazine. He does most of his puzzle work in his apartment overlooking Gramercy Park in Manhattan, surrounded by books and papers. It's a bit messy, as visitors will tell you, but somehow he knows where everything is. Mike has had a crossword in nearly every ACPT since 1982.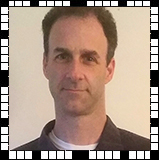 Jeff Stillman is a Brown University graduate and former Chrysler engineer who proposed to his wife in 2000 using a crossword. These days he works as a transcriptionist and editor for Verbal Ink, a transcription and translation service, while living a half hour east of London, England, with his wife and two sons. He says he's looking forward to returning to the U.S. permanently in August. Jeff enjoys acting, songwriting, and traveling internationally, and he is an avid Boston sports fan.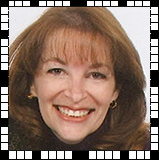 Robyn Weintraub lives in Rye Brook, N.Y., where she is active in local politics, working as a campaign manager in a county election, as well as overseeing communications for her local chapter of the League of Women Voters. Robyn grew up on a steady diet of Scrabble, Boggle, and Games magazine. She attended her first crossword tournament at 13 — as a spectator watching her mother compete. Since 2011 she's had 20 puzzles in the New York Times, and she insists that she's just getting started. This is her debut at the ACPT.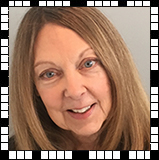 Kathy Wienberg and her husband recently moved to Asheville, N.C., after spending their entire lives in the western suburbs of Chicago. She is a retired kindergarten teacher who has regularly solved New York Times puzzles since college. She says her lifelong dream was to have a puzzle of her own published in the Times — something she achieved in 2016. Five more puzzles of hers have appeared since then. This is her first puzzle at the ACPT.
Director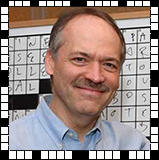 Will Shortz is the crossword editor of the New York Times and puzzlemaster for NPR's "Weekend Edition." He founded the American Crossword Puzzle Tournament in 1978, at 25, and has directed it every year. He is an adviser and executive producer for "The Crossword Mysteries," which debuted on the Hallmark Movies and Mysteries channel this month. Will owns the Westchester Table Tennis Center in Pleasantville, N.Y., and has played table tennis every day for almost 6-1/2 years. He plans to sneak away from the tournament for a while late Saturday night to maintain his streak.
---
---