38th ACPT • March 27-29, 2015
---
Puzzlemakers for the 38th American Crossword Puzzle Tournament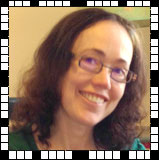 Tracy Bennett lives in Ann Arbor, Mich., where she manages a staff of 17 copyeditors for Mathematical Reviews. Married to a jazz drummer, with a 12-year-old son she describes as "puzzling," Tracy started constructing crosswords after attending her first ACPT in 2011. She credits Patrick Berry's "Crossword Puzzle Challenges for Dummies" for teaching her the ropes.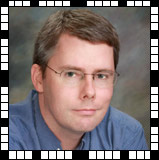 Patrick Berry, of Athens, Ga., is among Brendan Quigley's "holy trinity" of crossword constructors (the others being Mike Shenk and Frank Longo). Patrick's puzzles appear regularly in the New York Times, the Wall Street Journal, and other leading publications. The smoothness and elegance of his constructions can be explained only by his having made a secret, dark pact with a wizard. Patrick's latest project is Vicious Circles, a variety-puzzle contest (details at www.aframegames.com).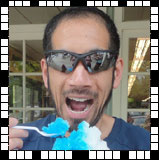 Jeff Chen, of Seattle, works in investment management and philanthropy. Previously, he helped start a pharmaceutical company, Acucela, which is now traded on the Tokyo Stock Exchange. He is the author of "Bridge Crosswords," containing 52 puzzles about the card game. Jeff runs the popular website www.xwordinfo.com and mentors many beginning constructors.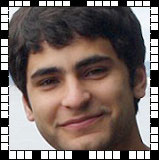 Joel Fagliano, a 2014 graduate of Pomona College in California, works as Will Shortz's assistant on the New York Times crossword. Joel sold his first crossword to the Times in 2009, when he was 17. Since then he's had 35 more puzzles in the paper. He also constructs the daily 5x5 "mini" puzzle for the online Times. He's excited about attending his first ACPT.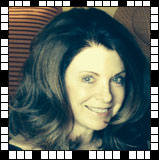 Paula Gamache leads emerging markets relationship management at a global professional services firm in New York. She is a member of the Rye (N.Y.) Free Reading Room board of trustees and the City of Rye Landmarks Advisory Committee. When not working, Paula loves to travel, watch University of Michigan football games, and sing karaoke. Her signature song is "Wagon Wheel."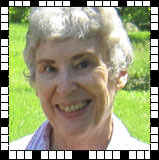 Lynn Lempel created "super-easy" crosswords for a school-oriented newspaper where she worked in the late 1970s. She joked to co-workers that she'd have to do one for the New York Times. When someone called her bluff, she tried ... and on her second submission got a yes. Altogether she's had 70 crosswords so far in the Times. Lynn lives in Daytona Beach, Fla., with her husband, a history professor, who never, ever works crossword puzzles.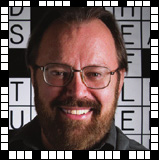 Merl Reagle constructs and self-syndicates crosswords to more than 50 Sunday newspapers, including the San Francisco Chronicle, Washington Post, Los Angeles Times, Philadelphia Inquirer, Hartford Courant, and Cleveland Plain Dealer. This is his 35th crossword for the ACPT. Merl and his wife, Marie Haley, live near the water in Tampa, Fla.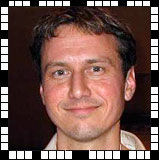 Byron Walden is a math and science professor at Santa Clara University. He got started with crosswords when very young. "I specifically remember my dad letting me help him on one for the first time, when I was about 7." The first Across clue was "Salty water," for which Byron wrote in OCEAN. The answer turned out to be BRINE. "I remember being very annoyed at the puzzle."
---
---